Q: It's forbiden to have internet access on my production machine, how can I activate my license on this PC?
A: You can active your Rkit by your own. Following are the instructions to activate the Rkit without internet:
On a activation window (more information about activation are provided here):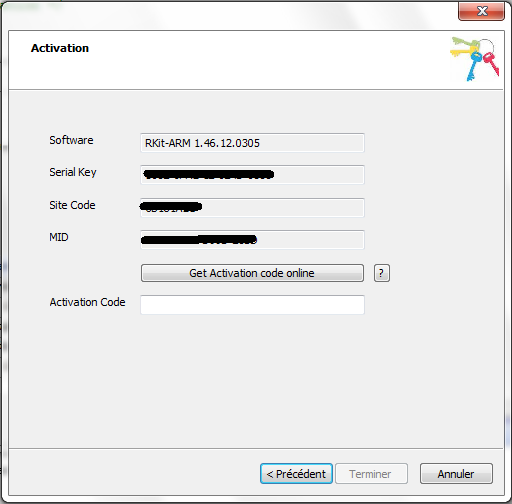 Click on "get Activation code online".
A web browser window will appear.



Copy the address and paste it in a browser on a computer which is connected to internet (the one with which you send us email).
Enter.
Confirm your  email address.
click on "generate an activation code".
An email with the activation code will be sent to you.